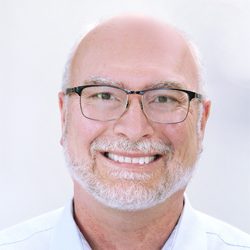 Chiropractor
Lyle Hare, DC
Dr. Lyle Hare is a 1986 graduate of the University of Alberta where he received a B.Sc. in Biological sciences. Pursuing a passion for rehabilitative medicine, Dr. Hare attended Logan College of Chiropractic in St. Louis, Missouri. After a few years of practicing in the USA (where he treated primarily Personal Injury and Motor Vehicle Accident clients) he returned to his hometown of Calgary, AB.
For the past 26 years, Dr. Hare has run sport and family-centered practices in Calgary and Crossfield. His commitment to evidence-based Chiropractic from a whole-body kinetic approach has provided relief and healing to a diverse group of patients.
When asked, Dr. Hare will tell you that the best part of his day is helping and getting to know his patients. Dr. Hare`s easy-going, gentle nature allows patients a sense of comfort and reassurance. Adapting to each individual patient, Dr. Hare is trained in many different Chiropractic techniques and frequently attends seminars on new and interesting therapies. Also, in his 29 years of experience, he has listened to and learned a lot from the patients themselves. Encompassing the whole person, Dr. Hare`s education, consistent, personalized care, and eagerness to teach, allows him the ability to provide long-lasting, positive results to his patients. 
Dr. Hare is the ultimate weekend warrior, playing hockey and lacrosse year-round, and along with his wife, enjoys seasonal passions for skiing, watersports and new-found frisbee golf. Centered around his children's wide variety of activities, he has spent many years volunteering as a head coach, assistant, trainer, and manager. He has travelled extensively as the ultimate fan and cheerleader.  He is enormously proud to have instilled a passion for sports and healthy well-being in his three children and looks forward to fostering a life-long healthy attitude and positive active mindset in his grandchildren.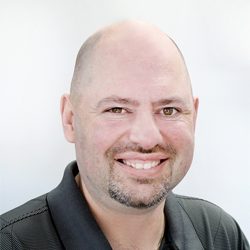 CHIROPRACTOR
Dale Byrne, DC
Dr. Dale Byrne is a graduate of Western States Chiropractic College and has been practicing in Calgary since 2001.
Dr. Dale focuses on many types of care in his practice including acute care, chronic problems, corrective care and maintenance care.
More common acute injuries are for motor vehicle accidents, sports injuries, rotator cuff injuries, and Dr. Dale is also an authorized provider for WCB of Alberta cases. Some common chronic conditions most commonly treated are plantar fasciitis, tennis elbow, and headaches. The most common types of corrective care are for spinal curvatures such as scoliosis, spinal rotations, and both hyper and hypo curvatures of the spine that cause muscle imbalance.
One major aspect of Dr. Dale's practice is the promotion of maintenance care. Coming in for adjustments on a regular interval to promote optimal mechanics of the body's neuromusculoskeletal system. This keeps injuries to a minimum and for those suffering from chronic issues when the condition strikes it is often far less severe, happens less frequently, and doesn't last as long when it does hit.
Dr. Dale also has advanced training with Shift Concussion and is a level 2 provider. For those who have suffered a concussion, he offers evidence-based concussion assessments and rehabilitation techniques to ensure an informed and high standard-of-care for those seeking support in their recovery.
To book an appointment with Dr. Dale click HERE and begin your path towards a better lifestyle.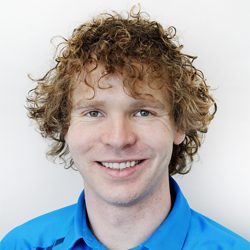 Chiropractor
Chris Hildebrandt, DC
Dr. Chris Hildebrandt will blend a combination of techniques, including chiropractic manipulation, instrument assisted soft tissue therapy and Active Release, to develop a treatment plan that will enable his patients to return to the level of activity that they desire.
His patients, including athletes with sports injuries, will benefit from his experience and training which includes a Bachelor of Kinesiology from the University of Calgary and a Masters of Science in Sports Medicine, along with his Doctor of Chiropractic, from the University of Western States.
Dr. Chris enjoyed a variety of sports while growing up in Calgary. His enthusiastic participation in these sports inevitably led to a variety of injuries. Broken bones were mended at the Children's Hospital, but it was the related injuries that benefited the most from Chiropractic care. This experience strongly influenced his future course of studies and choice of profession.
Striving to do his best and to provide the best possible care for his future patients, he graduated Summa Cum Laude from Chiropractic studies at UWS. In addition, his pursuit of the Masters in Sports Medicine provided the opportunity to work extensively with athletes of all ages in a variety of sports.
However, you don't have to be an athlete to benefit from Dr. Chris's care.
Dr. Chris strives to provide his patients with the highest quality of care which will lead to health and performance improvements and to a higher quality of life. To achieve these objectives, he continues to develop his professional skills. He has received further training through the Motion Palpation Institute and is certified in Active Release Technique (ART).
Dr. Chris is very pleased to be part of a multi-disciplinary team who will work together to improve your health.
During his spare time Dr. Chris continues to enjoy a variety of sporting activities. He is also an accomplished glider pilot and has quite literally experienced the joy of soaring with eagles in the mountains of B.C.
Chiropractor
Grant Cummings, DC
Dr. Grant Cummings partners with you to provide natural, sustainable pain relief and preventative care. After serving Calgary as a chiropractor since 2003 Dr. Grant has the respect of his patients and community by providing exceptional care to treat ailments such as lower back pain, sports injuries, arthritis, scoliosis, and many other health problems.
As a teenager, Dr. Grant struggled with a hip injury that no-one could seem to fix. Finally, his mom suggested he try a chiropractor. This experience would alter the course of his life, convincing him that chiropractic was his calling. Dr. Grant believed he owed it to his future patients to study hard and learn as much as possible. In 1999 Dr. Grant graduated from the University of Saskatchewan with the highest honors and received the convocation award for outstanding academics. The following year he started at Western States University in the chiropractic program and graduated in 2003 summa cum laude and class valedictorian. Over the years he has continued to gain knowledge and in 2012 completed the rigorous CEDIR examinations through the American Academy of Disability Evaluating Physicians. As a CEDIR certified professional he is honored to be able to assist those with disabilities to receive fair compensation for their injuries.
On a personal note when he has left the clinic he is most often found at the peaceful Ghost lake with his wife and children enjoying the blue water and the picturesque Rocky Mountains.
Dr. Grant will focus on natural and preventative health so you can live your best life. However, some patients choose to combine pharmaceuticals with chiropractic care and he supports that. Dr. Grant built his practice and clinic with an integrated healthcare approach. With a healthcare team of chiropractors, medical doctors, acupuncturists, naturopaths, and massage therapists all working to heal and maximize your health.
Medical Doctor
Madison Young, MD
Madison was born and raised in Winnipeg, MB and received her undergraduate degree from the University of Winnipeg. She continued her education and earned her MD from the University of Manitoba.
Dr. Young then moved to Calgary to complete a residency in Family Medicine and started practice in early 2017. Dr. Young has an extremely varied practice and enjoys the complexities of providing comprehensive primary care. She provides a modern and up-to-date approach to Family Medicine, using evidence-based medicine in combination with clinical experience, while always maintaining a patient-centered approach. Dr. Young prides herself on the connections she makes with each patient while upholding high standards of professionalism. In addition to offering medical care for you and your family. While she maintains a family practice at other locations in Calgary at Action Health she provides specialized treatment for people who suffer from chronic migraines.
Medical Doctor
Sydney Malenfant, MD, BN
Dr. Sydney Malenfant is a skilled and passionate healthcare provider who is dedicated to finding and addressing the root causes of her patients' medical issues. She received her nursing degree from Mount Royal University in 2011 and her medical degree from the University of Calgary in 2017.
After completing her family medicine residency in 2020, she obtained a fellowship in Palliative Care and is currently a practicing Palliative Care consultant. Dr. Sydney joined Action Health in 2022 where she uses her expertise to bring relief to patients suffering from chronic migraines through the use of botox treatments. She is proud to be part of the Action Health team, where she can make a positive difference in the lives of her patients every day.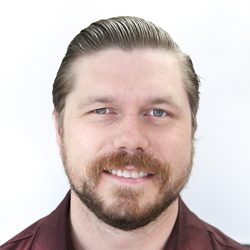 Naturopath
scott dainty, ND
Dr. Scott is an advocate for healthy living with a passion for preventative care and naturopathic medicine. He is a registered Naturopathic Doctor and has a general practice with a focus on pain management, optimizing sports performance, and recovery.
He also enjoys with people to treat digestive complaints, hormonal imbalances, and sleep disturbances. Dr. Scott approaches each case from a holistic perspective with the best patient care in mind.
Dr. Scott's passion for pain management and health has led him to injection techniques: perineural injection therapy (PIT), prolotherapy, and IV nutrient therapy. Your healthiest self-starts on the inside with IV infusions. Dr. Scott has a specialty menu of IV nutrient therapy with Infusion blends to deliver the nutrients you need, so you can perform at your peak. Whether you want to boost your mood, energize your metabolism, Detox or restore a youthful glow with Glutathione.
His journey started as a kinesiology major at San Diego State University which led to an M.Sc. kinesiology research program at Wilfrid Laurier University. During this research program, he investigated occupational shoulder and low back pain. Combining his passions of activity, sports performance, human movement, research, and pain, he found naturopathic medicine and went on to study at the Canadian College of Naturopathic Medicine. This shift started shaping his love of managing an individual's pain and improving the quality of life for every one of his patients.
He is also a certified sports nutritionist and works with all levels of athletes, from youth athletes to weekend warriors and those training for marathons and races, to elite athletes at the Olympic and professional levels. Dr. Scott works in conjunction with athlete's trainers and exercise coaches to provide them a personalized nutrition plan that will help increase their training adaptations, improve recovery between exercise and events, and ultimately help them reach their goals.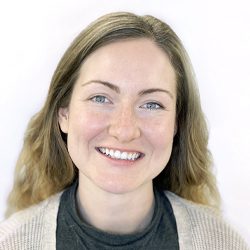 Naturopath
Amber Knott, ND
Dr. Amber Knott is a naturopathic doctor with a passion for sharing the important role lifestyle change plays in your life-long health. Dr. Amber will help you create a personalized lifestyle medicine plan specific to your health conditions or preventative medicine goals.
She believes in guiding patients toward their own version of a solid health foundation. Lifestyle medicine creates this foundation of health and includes personalized nutrition, movement, mindfulness, connection, and work-life balance recommendations to ensure optimal function.
Mindset plays a crucial role in how you approach healthy lifestyle changes, and Dr. Amber uses mindset medicine strategies to optimize how you approach and commit to your healthy lifestyle recommendations. Aside from lifestyle optimization, Dr. Amber will also commonly recommend nutraceutical and botanical medicine therapies to support the body in returning to health during disease states and dysfunction.
---
WHEN TO SEE DR. AMBER
Dr. Amber enjoys treating hormonal imbalances, including adrenal and thyroid dysfunction (low energy, chronic stress, brain fog, insomnia, weight changes), women's health concerns, pediatric populations (ASD, allergies, eczema, asthma, acne), digestive concerns, mental health concerns, insomnia and other lifestyle-related diseases including type II diabetes, hypertension, high cholesterol.
---
ONLINE CONTENT
Dr. Amber has a passion for sharing the important role mindset plays in approaching healthy lifestyle changes. She is the creator of the online course and community, Mindset Medicine, which focuses on making mindset shifts to create life-changing health habits. She is also the author of Conscious Cooking, an ebook filled with mindset shifts for making dietary changes, nutritional science, and 50 mouth-watering, plant-focused recipes. Dr. Amber regularly shares about mindset and lifestyle medicine on her online platforms, you can see the content she shares at:
Instagram: www.instagram.com/dramberknott
Facebook: www.facebook.com/dramberknottnd
---
EDUCATION & PERSONAL LIFE
Dr. Amber completed her Doctor of Naturopathy degree at the Canadian College of Naturopathic Medicine in Toronto, ON. Prior to attending CCNM, she received a Bachelor of Science in Kinesiology with a minor in Human Nutrition from the University of Waterloo. She is passionate about sharing her strengths and volunteering with marginalized communities, this has led her to volunteer with Naturopaths Without Borders in Haiti and Arizona, and to spend a month in Morocco supporting the education system in underserved populations. Outside of all things natural medicine, Amber loves reading, learning, yoga, hiking in the mountains, cuddling with her cat, and all things mindfulness!
Acupuncturist/Certified Ayurvedic Practitioner
Christa Angell
Dr. Christa Angell is a highly trained Acupuncturist with a special focus on Women's Health and Fertility. She completed her training with Eastern College/Grant McEwen College after studying Nursing at the Memorial University of Newfoundland in 2005. 
Christa has been practicing for almost a decade, working alongside Naturopathic Doctors, Chiropractors, Medical Doctors, to use an integrative approach to health care. 
Christa and her extensive knowledge will be an asset to our clinic and our patients. Christa treats in a fully integrative capacity, blending Western, Chinese, and Ayurvedic (Indian) medicine, always with the purpose to ensure that her patients will receive the right combination of investigative diagnosis and treatments to bring about the best outcomes for her patients. Christa graduated from TCM Acupuncture school in 2008, she began practicing in Halifax, Nova Scotia before moving onward to Toronto, Ontario to continue her education in the field of Women's Health and Fertility. She has studied Nutrition, Biomedicine, and Herbal Supplements. She is a certified Ayurvedic Practitioner and a Pre-natal Yoga teacher. She completed a neurological fellowship and Certified hospital-based Acupuncture training for Stroke & Rehabilitation.
Manual Osteopathic Therapist
Jackie Atkinson, MOT
Jackie is a Manual Osteopathic Therapist with an endless evolving passion for health and wellness. She believes that osteopathy helps maintain the body's natural internal balance, therefore approaching treatment by assessing the whole picture, aiming to correctly balance the body so that it can facilitate its own healing.
As a Manual Osteopathic Therapist, she specializes in modalities such as Craniosacral Therapy, Osteoarticular corrections, Visceral manipulation and Myofascial remodelling - all of which are effective in helping individuals with a wide range of health challenges associated with pain and dysfunction.
Before discovering Manual Osteopathy and graduating from the Manual Osteopathic College of Canada in 2019, Jackie obtained her Kinesiology Health and Human Performance Diploma at COTR. Her deep fascination towards full body health has additionally allowed her to explore the world of Yoga through becoming a 500-hour Hatha Yoga Teacher, as well as a Certified Personal Trainer with the Canadian Society for Exercise Physiology.
As a former World Cup Freestyle skier, Jackie is no stranger to the world of athletic injury and rehabilitation. With this background, she has a special concentration towards treating movement-related disorders and understands the body's complex desire to compensate and self correct when something goes wrong. She is currently deepening her Osteopathy practice by studying Craniosacral Therapy with the Upledger Institute International.
OFFICE HOURS
---
Monday
8:00am - 6:00pm

---
Tuesday
8:00am - 6:00pm
---
Wednesday
8:00am - 6:00pm
---
Thursday
8:00am - 6:00pm
---
Friday
8:00am - 6:00pm
---
Saturday
9:00am - 4:00pm
---